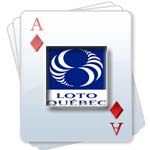 Canadian gambling law continues to liberalize and as a result, online gambling will be made legal and offered most recently in the Province of Quebec. The lotto and internet poker rooms are the first to be offered. Loto-Quebec will team up with other companies to cover a larger part of Canada.
The Montreal Gazette: Loto-Québec goes online
Loto-Québec will offer Quebecers online poker and sports betting at a site that should be live this year in order control a new, beneficial stream of revenue. Plans received the blessing of the Quebec cabinet, which intends to "cannibalize illegal gambling sites" and see a common electronic platform created for Loto-Québec, B.C. Lottery Corp. and Atlantic Lottery Corp., which covers Canada's 4 Atlantic Provinces.
A memorandum of understanding was signed by the 3 corporations providing rules governing the new games. Quebec and its partners will need high betting limits to compete with existing online operations. Even with high limits, it's not sure that the new sites will succeed in luring players from older sites. The number of viable players is a big concern at the moment.
At a media conference in Montreal, the main focus was on legitimacy, regulation and protection that provincially run online gambling would offer consumers. Online games could generate as much as $50 million in new revenue for Quebec in 2012.
CBC News: Loto-Québec to offer online gambling
Quebec's lottery corporation will launch its first online gambling service this September. Loto-Québec hopes it will add millions of dollars to its coffers by 2013. Allowing Loto-Québec to join the lucrative online market could earn the province $50 million over 3 years, according to Finance Minister Raymond Bachand.
Social costs regarding young adults are particularly grim, suggested Danielle Doyer, the Parti Québécois 's social services critic. She accused the Liberal government of ignoring the costs in favor of financial gain. Loto-Québec, however, argues that Quebeckers already have access to more than 2,000 online gambling sites that are "illegal and unregulated."
The site will require players to verify their age, limit their weekly account replenishments and allow players to "self-exclude at all times."
He also cited a public health study that showed no increase in problematic gamblers in Quebec between 1996 and 2002, suggesting the proportion of the population addicted to gambling always remains the same, regardless of the number of gambling outlets.
The Canadian Press: Quebec loto commission to join B.C. and Atlantic Canada online gambling venture
Quebec's lottery commission plans to offer online gambling by this fall. On Wednesday, the Quebec government announced that it is allowing Loto-Quebec to set up poker and sports betting sites online. Loto-Quebec will join lottery commissions from British Columbia and Atlantic Canada to provide a common platform for online gamblers.
According to Quebec Finance Minister Raymond Bachand, online gambling is already widespread and government coffers could benefit greatly from the continuously growing market. He says he expects the government to receive around $50 million in dividends from Loto-Quebec's online venture after just three years.
The lottery commission promised to take steps to limit underage players from taking part.