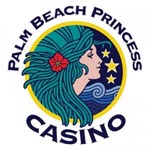 The gambling cruise ship, Palm Beach Princess, may be headed on a journey that differs greatly from its regularly beaten path. The ship may be headed to Haiti to provide aid and shelter to the relief workers that are currently working on the disaster-ridden island nation.
CBS News: Gambling Ship Headed to Haiti
Our area's gambling cruise ship may be headed to Haiti. The Palm Beach Princess is now sitting at its berth at the Port of Palm Beach in Riviera Beach. The ship's website indicates that cruises are suspended until further notice.
Port Director, Manny Almira, said the company that owns the Princess, has told him it will move the ship to Haiti in the next week in order to provide housing for aid workers there. The Princess has been having engine problems and labor troubles, recently. The company is bankrupt and regulators have given the Princess until fall to make major safety improvements to the ship.
Ocean Development decided to halt operations due to expenses. They are in negotiations to charter the boat as a recreational floating hotel to entertain relief workers in Haiti. The company hopes to resume a gambling cruise with a different boat in the future.
ABC News: Palm Beach Princess Headed to Haiti?
The Palm Beach Princess may be headed to Haiti. WPBF 25 News was informed that the day-cruise casino ship is ending its run at the Port of Palm Beach to entertain Americans in Haiti. The crew has been given the option to go to Haiti or quit.
The Princess's officials told say they're looking into sending the ship elsewhere "so that government workers in Haiti — U.S. volunteers — may have a place to sleep, have a hot meal, rest."
In December, the ship's certificate of compliance was revoked and it could no longer carry passengers in US waters after it failed to make repairs to its main engine, which failed during a trip. It has been operating with two auxiliary motors since.
The Palm Beach Post: Port-au-Princess? — Casino ship may become Haiti relief hotel
Captains of the Palm Beach Princess casino ship made a dramatic announcement to the crew Wednesday morning: We're going to Haiti. They plan to go to the earthquake-ravaged nation next week to assist the international relief effort, most likely as a floating hotel for aid workers.
Foreign crew members may serve out their employment contracts in Haiti — one-year agreements that pay, at most, a few hundred dollars a month, plus tips — or pay their own way back home. "They are looking for the crew to resign, and if the crew resigns, it doesn't pay the ticket — this is what they are looking to do," said Mauro Sebben, the disgruntled co-owner of the ship.
The Princess has sailed only intermittently since the main engine died in September. Since then, it's been dogged by crew strikes, layoffs and complaints of poor service. One of the boats co-owners intends on parking the ship in Haiti and providing shelter while at the same time freeing itself from having to pay for tugboats on a daily basis.
Princess managers have offered few details about their Haiti plans and what commitments they might have obtained there, other than to say in an interview last week that they were exploring a deal with a government and a humanitarian relief fund, neither of which they would name, to offer lodging for relief workers.