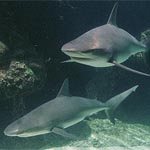 A group of cyber hackers calling themselves simply Anonymous launched a massive denial-of-service attack on two major Australian government websites yesterday. The attacks were in response to an announcement from December in which the government revealed plans to filter the internet, blocking sites related to pornography, online gambling, and other "unwanted" content.
PC World: Australian Parliament Web Site Attacked
The website of the Australian Parliament site was struck with a denial-of-service attack on Wednesday, two days after a hacking group called Anonymous threatened attacks in response to the government's plan to filter the internet.
During yesterday's attack, the Web site was hit by 7.5 million requests per second. By noon, the Parliament's Web site was down.
The hacking group Anonymous put out a press release on Monday, complaining about plans announced back in December by Australian Telecommunications Minister Stephen Conroy which would reqire ISPs to block illegal and "unwanted" content, including online gambling and pornography.
"The Australian Government will learn that one does not mess with our porn," Anonymous said in its press release. "No one messes with our access to perfectly legal (or illegal) content for any reason."
"No government should have the right to refuse its citizens access to information solely because they perceive it to be 'unwanted,'" the group continued. "Indeed, the only possible interpretation of 'unwanted content' is content that the government itself does not want to be seen."
BBC News: Australia websites hacked in porn filter protest
A group of computer hackers attacked official websites in Australia yesterday in a protest against the government's proposed internet filter targeting pornography and online gambling sites.
The Australian parliament's website was down for almost an hour after being disrupted a group calling itself Anonymous. The hackers did not infiltrate government security, but instead swamped government computer servers.
A statement attributed to the group said they believe that the Australian government should not be allowed to control what its citizens view on the internet.
The government intends to introduce the mandatory internet filter system by early 2011. The filter block a list of banned websites, including those containing child abuse material.
Alastair MacGibbon, formerly of the government's High-Tech Crime Centre, said that internet hackers like these are difficult to combat, but he said that compared to most Western nations, Australia was "well prepared" for the attack.
International Business Times: Anonymous group protests against Australian Government filter
In response the Australian Government's proposed internet filtering project, a group under the name Anonymous attacked two major government websites yesterday.
Both the Australian Parliament House website and Department of Broadband, Communications and the Digital Economy website were hit by the attacks. The websites became sluggish and stopped responding under the pressure.
According to the Attorney-General's office, Anonymous used a distributed denial-of-service attack. The Australian Parliament House website was down for about 50 minutes. It is now fixed but is still acting sluggish.
The Department of Defence Cyber Security Operations Centre continues to monitor the situation closely.