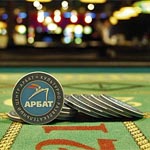 A recent change to Russian gambling laws saw the closure of all casinos and gambling halls in the country, with the aim to relocate all legal gambling to four specified "gambling zones". On Saturday, almost 7 months after the law took effect, the first new casino opened in the Azov City area. Tragically, the death of a prominent Lawmaker as he returned from the opening ceremony sparked concerns over the decision to locate the casino zones far from major metropolitan areas.
Fox News: Russia Casino Opens Under New Gambling Plan
Six months ago, Russian officials shut down all casinos and gambling halls across the country as part of a scheme to limit legalized gambling to four specific areas and relatively remote areas. On Saturday, the first new casino operating under the new plan opened its doors to the public.
About 500 people showed up for the opening of the Oracle Casino in Azov City in southern Russia. Only around 100 visitors seemed to be actually gambling – the rest where just there to check things out. The casino is housed in a large shed-like building situated in the middle of a snowy field, and houses about 200 slot machines and 10 table games.
Azov City is one of four new gambling zones in Russia. It is located about 60 miles from Rostov-on-Don, the nearest sizable city, and 120 miles from Krasnodar.
It is not yet clear how many Russian gamblers will be willing to travel such long distances to gamble, but the casino's operators are convinced that there is a market. In fact, they plan to start building a four-star hotel this summer.
Casinos quickly spread across Russia's cities after the 1991 collapse of the Soviet Union, while slot machines found their way into shops, malls, and other public places. The law that brought about the new scheme was signed in 2006, but many people expected that it would never be enforced. The law limits all gambling to Azov City, the Kaliningrad exclave on the Baltic Sea, the Altai region of Siberia and the Primorsky region of Russia's Far East.
RIA Novosti: First casino to open in Russian gambling zone
The first casino in one of Russia's new gambling zone opened Saturday, more than six months after all existing casinos were forced to close or to relocate their services to one of four designated areas.
Under a law drafted in 2007, which didn't come into force until July 2009, all casinos and other gaming establishments in Russia can operate only in four somewhat remote areas: the Baltic exclave of Kaliningrad, south Siberia's Altai Territory, Primorye in the Far East, and in southern Russia.
The new casino is operated by a company called Royal Time, which based in Russia's Volga Republic of Tatarstan. It offers a slot machine arcade, a full casino and a seperate VIP hall. A restaurant and a free bar is also available.
Royal Time also intends open a small 11-room hotel by mid-2010. A much larger four-star hotel is expected to be completed in 2017. Royal Time will also operate free busses between the casino and two southern Russian cities: Krasnodar and Rostov-on-Don.
The Azov City gambling zone, located on the Azov sea coast some 70 km (44 miles) from Rostov-on-Don, is now far ahead its three "rival" zones. Construction of its second casino is due to begin in March.
The Moscow Times: Lawmaker Killed in Car Crash after Opening of First Casino
A senior Russian lawmaker died this weekend in a car crash as he was traveling home from the grand opening of the first casino to open under Russia's new "zone" system. The accident promises to strengthen concerns about government's decision to limit all legal gambling to four remote areas of the country.
Nikolai Kotlyarov was speaker of the Krasnodar city legislature. He and his driver were killed when their Toyota Camry hit a car parked on the side of the Krasnodar-Eisk Highway at around 1 a.m. on.
Kotlyarov was one of about 500 people who showed up for the opening of the new Oracle Casino in Azov City, a gambling zone located about 200 kilometers from Krasnodar and 100 kilometers from Rostov-on-Don, the nearest sizable city.
Casinos and other gambling halls across the country were closed down on July 1 of last year, under a government plan to limit gambling to four specific regions: Azov City, the Kaliningrad exclave, the Altai region in Siberia and the Primorye region in the Far East.
Sunday's car crash highlights the risks associated with the decision to locate all casinos in remote areas, and draws new attention to the country's dangerous roads. President Dmitry Medvedev described Russia's high road-accident rate as a problem, and has resolved to work on making roads safer.
Investigators have already announced that they believe the accident was caused by a violation of traffic safety rules, and an investigation has been opened into the matter.