: Use of undefined constant renderBlock - assumed 'renderBlock' (this will throw an Error in a future version of PHP) in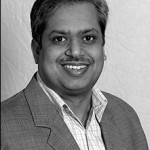 Anurag Dikshit, one of India's richest men and co-founder of online gambling giant PartyGaming, has just sold his remaining share in the company. Dikshit's history with PartyGaming includes a legal battle with the US Department of Justice in 2008. The sale generated over 100 million pounds, which Dikshit intends to give to his charitable organization.
Financial Times: Dikshit sells remaining stake in PartyGaming
Anurag Dikshit, the co-founder of the online gambling company PartyGaming, has just sold the remainder of his stake in the group that he started in 1997.
In brief statement to the stock exchange, Dikshit's vehicle Crystal Ventures said that it had sold the remaining 9% stake of about 38.8m shares at a rate of 270p per share. The shares were sold via an accelerated bookbuilt offering available only to institutional investors.
The sale came just days after Partygaming announced it was in preliminary discussions with several other companies in the industry regarding possible consolidation. Among those including in the talks is Bwin, an Austrian-based online gambling group.
In 2006 Dikshit stepped down from the board at Partygaming. Back in October, he sold two-thirds of his stake in the company for £188m, which he then donated to his charitable foundation.
Dikshit paid authorities $300m (£183m) after pleading guilty to an online gambling charge in the US in 2008. Taking this money into account, Dikshit has gained about £540m since PartyGaming floated in June 2005.
Bloomberg: PartyGaming Founder Dikshit Sells Remaining Stake
PartyGaming founder Anurag Dikshit sold his remaining stake in the PartyPoker online gambling site that he helped start in back 1997. After the sale, shares fell as much as 7% in London trading.
Dikshit sold 38.8 million shares for 270 pence per share to institutional investors through an accelerated bookbuild. The sale of the 9.5% holding generated about 105 million pounds.
This liquidation follows Dikshit's sale of two-thirds of his stake already in October. "This is simply about moving on," said Shimon Cohen, his spokesman. "It's been a process over four years since he first withdrew from the board. And that's now it."
In December 2008, Dikshit pleaded guilty to involvement in unlawful online gambling operations in the U.S., and agreed to cooperate with the US Justice Department in its probe of his company. He paid $300 million in fines, and is scheduled to be sentenced in December.
"It's brought its fair share of issues," Cohen said. "We have the court hearing and sentencing still hanging over us. Anurag voluntarily went to America and pled guilty so that he could move on."
PartyGaming shares fell as much as 20.5 pence to 273 pence, and traded at 276.4 pence at 9:23 a.m. in London, giving the company a total market value of 1.12 billion pounds ($1.82 billion).
Telegraph: PartyGaming founder Anurag Dikshit severs ties with company after £114m share sale
Indian software expert Anurag Dikshit asked Goldman Sachs to sell his remaining 38.8m shares in the online gambling operator PartyGaming via a bookbuilding exercise. The sale follows a similar move last October when Dikshit sold a £188m holding in the company. PartyGaming shares rose 8 to 293.5p.
Mr Dikshit was responsible for developing PartyGaming's online gaming software, but he became concerned about the company's operations being declared illegal in America when laws changed in 2006. The US was once PartyGaming's biggest market.
In December 2008, under pressure from the US Department of Justice, Dikshit pleaded guilty to breaking US gambling laws and agreed to pay a fine of $300m (£185m). Dikshit may still face a two-year jail.
One of the richest men in India, Dikshit is estimated to have already taken out more than £700m from the company since its float in 2005, though most of it is has been donated to his charitable trust.
Last week, PartyGaming confirmed that it is "continuing to hold discussions with a number of companies in the gaming sector regarding potential consolidation opportunities", including a possible tie-up with Austrian rival Bwin.